Pro Hoops Girls Youth Camp

July 09, 2019 - July 12, 2019
STAFF
Our experienced staff, comprised of college and high school coaches is extraordinary! This is a teaching camp and we pride ourselves on having phenomenal fundamental instruction. Our staff is supplemented with high quality college student athletes who are exceptionally responsible and conscientious and are positive role models for campers of all ages.  Our staff really cares about the welfare of every camper and works very hard at making this a special week of basketball.
FACILITIES
Sparks Center provides an excellent basketball camp environment with two spacious gymnasiums, air conditioned classrooms, an air conditioned theater and a large indoor swimming pool. Having five full courts, fourteen permanent hoops, a precision schedule and an experienced staff allows for all instruction, drills, contests and games to be conducted on indoor courts.
TRADITION
Pro Hoop Camp was founded by Hall of Fame Coach Jack Ramsay, and passed along to retired camp director Gordie James. The camp has a long standing tradition of serving the youth of Oregon. Emphasizing the characteristics of basketball that also apply to daily life, the camp strives to make your daughter not only a better hooper, but a better young person as well!
OUR GAME PLAN
LECTURE/DEMO - Our Coaches will demonstrate techniques essential for success. Both individual skill development and team concepts are stressed.
MINI CLINICS - Improvement requires repetition! Under the positive analysis of our staff, campers will have the opportunity to perfect techniques through progressive drill work. Campers will be taught how to play the game.
LEAGUE GAMES - Campers will have a chance to put their skills to the test in competitive games.  Campers will be divided into "leagues" based on age and ability level.
POSITION PLAY - Campers will have the opportunity to develop the skills and abilities necessary to play specific position. Guard, Wing and Post work will be available all week.
ATTITUDE SESSIONS - Each day, both Coach Swadener and guest speakers from the Oregon coaching community will share some inspiring thoughts on both basketball and the game of life.  Whether it's maximizing their effort, working with others, or being positive, our sessions will allow the campers to grow in a variety of ways.
FOOD AND ACCOMMODATIONS
All meals are served cafeteria style with a nutrition variety of choices in Goudy Commons, The Universities dining hall.  Each menu is planned and prepared by the college food service with an abundance of wholesome and well balanced foods for active campers. All campers will be housed two per room in the University's dormitories. If you have a roommate preference, be sure to indicate on your enrollment application (both roommates must list each other).  Camp staff are assigned to each dorm floor for supervision and a head dorm resident monitors the behavior of the campers. At check in, each camper is issued a security card for the main dorm door and a key for their own room door. 
SPECIAL NOTE: Dorm rooms are not air conditioned, please consider bringing a fan. Early check-in is available on Monday night (July 8) for an additional fee. A full time staff member will be housed in the dorms for supervision and breakfast will be included.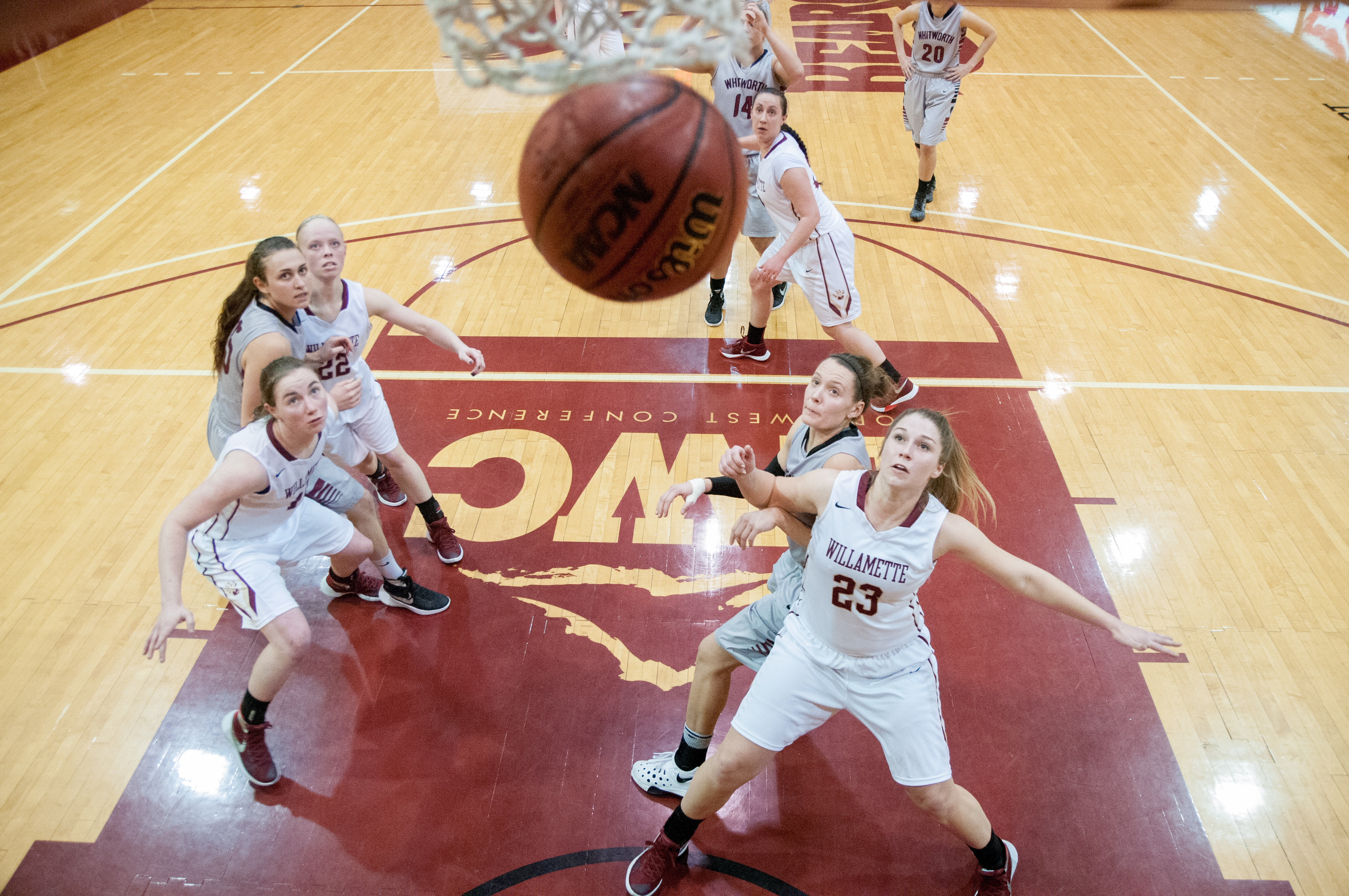 Willamette University - Sparks Center
Pro Hoops Girls Youth Camp
Gender: Female | Ages: 10 - 17
July 09, 2019 - July 12, 2019 | Salem, Oregon
Tue, July 09, 2019 - Fri, July 12, 2019
900 State Street
Salem
,
Oregon
97301