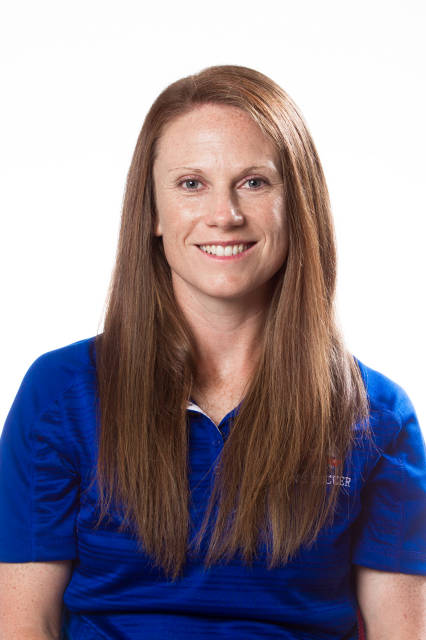 Following a nationwide search, the University of West Georgia and Director of Athletics Daryl Dickey announced on March 22, 2017 that Stacey Balaam has been named the fourth head coach in the 13-year history of the soccer program at UWG.
In her first season in Carrollton, Balaam led the Wolves to an 8-9 record and a third straight trip to the Gulf South Conference, where they fell 1-0 to the eventual GSC Champions, Lee. Francessca Ellis then went on to become Balaam's first All-Region selection at UWG as she was named third team All-South Region.
Balaam came to West Georgia following six successful years as an assistant coach at the University of North Georgia. In her time at North Georgia, the Nighthawks were a combined 91-24-10, reaching the NCAA tournament in five of those six years. Most recently, North Georgia came up one game short of the NCAA Elite Eight, competing in the Southeast Region final this past fall. Helping build a consistent winner in Dahlonega, the Nighthawks earned their highest national ranking in school history in the 2015 season, reaching No. 2 in the NSCAA Top 25 in October of that season.
Prior to her experience at North Georgia, Balaam had extensive coaching and playing experience, spending time as an assistant coach on the staff of her alma mater, the University of Montevallo for two seasons.
During her playing days at Montevallo, she was a two-time All-American, three-time All-Region and four-time All-Conference player. She was named South Region Player of the Year in her junior season and led the nation in assists both her junior and senior years. Balaam was a captain for three years for the Falcons and was awarded the Most Valuable Player award three times and equaled the team's record in career points. The 2008 graduate is also a member of the Montevallo Hall of Fame.
After completing her college career, Balaam was scouted to play semi-professionally in Iceland where she ended her season with a game-winning goal and was named to the National Premier League's Team of the Week. She then went on to play with the Atlanta Silverbacks W-League team. In 2011, the team won the national championship while losing just one game all season. The following two years Balaam captained the team and was one of the leaders for most minutes played in the season.A native from Suffolk, England, Balaam was a member of the U19 national squad before beginning her college career in the United States.