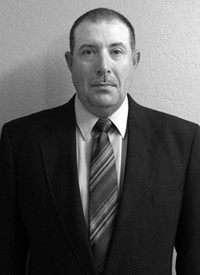 Veteran coach and UVa-Wise alumnus Hank Banner will enter his 21st season at the helm of the College's baseball program in 2017. A year ago, Banner guided the Cavaliers to 20 victories for the first time since 2012 while also claiming his 400th career coaching victory during the season.
A member of the 1989 and 1990 conference championship teams as a player, Banner's 402 wins are the most by any coach in school history, regardless of sport.
During Banner's tenure, the Cavaliers have advanced to regional play on three occasions, including posting a pair of third place finishes. The coach led UVa-Wise to its third conference championship in 2011 when the team won the Mid-South Eastern Division crown.
UVa-Wise has claimed at least 20 wins in seven of the last 10 seasons and has posted two 30 win seasons during that stretch.
A staple of the program, Banner either coached or played in all five regional appearances by the program. His 2007 and 2008 clubs went to back-to-back regional tournaments marking the first time the program has accomplished feat since the 1989 and 1990 squads.
Under Banner's direction, student-athletes have set 33 career school records while also establishing 35 single-season school records.
A 1992 graduate of the College, the Castlewood native resides in his hometown with his wife Bridgette and daughter Brooke.