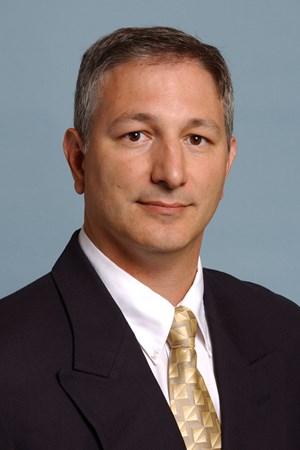 Now into his second decade at UC Davis, John Lavallee wasted no time in establishing his mark on the Aggie women's gymnastics program.
In 11 seasons at the Aggie helm, he has earned Mountain Pacific Sports Federation Coach of the Year six times. Seventeen of his student-athletes have earned at-large berths to the NCAA region championships in his UC Davis tenure, with two -- Tanya Ho and Katie Yamamura -- garnering individual qualifiers in three different seasons. Lavallee has also guided his program to six MPSF team championships, including four straight from 2010 to 2013.
However, his crowing achievement with the Aggie women's gymnastics program came in 2014. That year, UC Davis set or tied team event records on all four events plus the total score of 196.425 at home against Seattle Pacific on February 28. In all, the Aggies scored seven of their all-time top 10 totals during that year, resulting in a school-record RQS of 195.260, a No. 34 national ranking and the program's first team berth to the NCAA postseason since 1998. UC Davis finished fifth at the NCAA Fayetteville Regional.
Lavallee's student-athletes have also performed in the classroom, winning four straight Marya Welch Awards (2009-12) for the highest women's team GPA at UC Davis. Additionally, Aggie women's gymnastics earned five consecutive NCAA Public Recognition Awards for Academic Progress Rate (2011-14) and 10 straight NACGWC/W Academic Team honors (2008-17).
In 2016, he enjoyed yet another milestone achievement, when Tanya Ho, a 13-time all-conference honoree, became the first Lavallee-era gymnast to enter the Cal Aggie Athletics Hall of Fame.
Before arriving at UC Davis, Lavallee enjoyed a successful three-year stint as the top assistant for longtime Yale mentor Barbara Tonry. In the past two seasons, he and Tonry guided six Bulldogs to at-large appearances at the NCAA Northeast Regional. Furthermore, Yale captured an Ivy League title in 2005.
Prior to his stop in New Haven, Lavallee spent 11 years as director and head coach of the Sterling Academy of Gymnastics in Sterling, Mass. In addition to his work with club's recreational programs, which grew to more than 1,000 students, Lavallee coached champions at the state, regional and national level, plus a member of the 2002 Junior Olympic National Team. He served as meet director at many levels including the 1999 USAG Eastern Championships. Also during his time at Sterling, Lavallee taught gymnastics as a physical education course at Atlantic Union College in Lancaster, Mass.
While at the Sterling Academy of Gymnastics, Lavallee earned three USAG Service Awards for his contributions to his sport and served as a member of the USAG State Administrative Committee as Massachusetts' Junior Olympic representative.
Lavallee was a collegiate gymnast at Springfield College in Springfield, Mass. In 1986, he earned U.S. Gymnastics Federation All-America honors on floor exercise and served as team captain. Lavallee earned his bachelor's degree in general studies in 1987, then returned for his master of education in 1992. While completing his master's work, he served as a graduate assistant for the Chiefs (now the Pride) and taught gymnastics classes in the physical education department.
Lavallee's wife, Teri, served on the Aggie gymnastics coaching staff as an assistant coach.