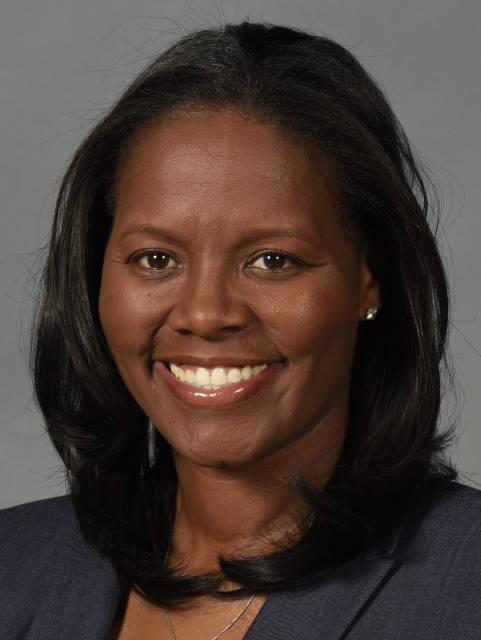 Head Coach
Nikki McCray-Penson
Nikki McCray-Penson was named the seventh head coach of the Old Dominion women's basketball program on May 24, 2017.
"I could not be more excited to join the Old Dominion program, its tradition, its people and its fan base," said McCray-Penson. "There is so much opportunity to bring the tradition of winning back to ODU because of the investment by the University's leadership and the fan base. I felt it the minute I stepped on campus and I can't wait to get to Norfolk and begin the process of shaping this program."
McCray-Penson, who previously served as an assistant coach at South Carolina since May of 2008, helped lead South Carolina to its first-ever National Championship last season. A two-time Olympic gold medal winner and Women's Basketball Hall of Fame inductee in 2012, McCray-Penson reunited with her former 1996 Team USA teammate when she joined head coach Dawn Staley's South Carolina staff as an assistant in May of 2008.
"Blessings come in different forms, but working with Nikki for the last nine years has been life fulfilling," said South Carolina head coach Dawn Staley. "ODU's past, present and future players and the Lady Monarch community have gotten a gem of a person and head coach." Click here to continue reading