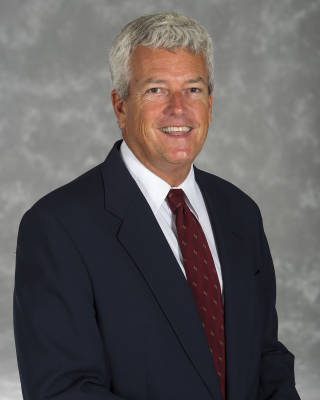 Head Coaching Honors:
2004 MAAC Co-Coach of the Year
2007 MAAC Coach of the Year
2013 Eddie Robinson FCS National Coach of the Year Finalist
2013 PFL Coach of the Year
League Championships:
1994 MAAC
2006 MAAC
2007 MAAC
2013 PFL
Jim Parady has guided the Marist football program through over a quarter-century of growth. The 2019 season marks his 28th season as the Red Foxes' head coach, and his 29th overall with the program. He is tied for the longest tenure of any current head coach in the Football Championship Subdivision (FCS). In his tenure, Marist has made the jump from Division III to the FCS, moved into a newly-renovated stadium, joined the Pioneer Football League, won four league championships, and has had three players sign NFL contracts. In addition to serving as head coach, he also coaches the team's quarterbacks.
Alma Mater:
University of Maine
Playing Career:
University of Maine
Coaching History:
1983-84 - Colby (Wide Receivers)
1985 – Hamilton (Quarterbacks)
1986-87 – Syracuse (Quarterbacks)
1988-89 – Brown (Quarterbacks, Wide Receivers)
1990 – Northeastern (Quarterbacks/Wide Receivers)
1991 – Marist (Offensive Coordinator)
1992-present – Marist (Head Coach)
Personal:
Earned Bachelor's Degree in Education from Maine in 1983. Was a four-year member of the football team as a quarterback, and earned two varsity letters.
Resident of Poughkeepsie, NY, with wife, Kristen. They have two children, Sarah and Brett. Sarah is a 2017 Marist graduate.
Native of Nashua, NH.