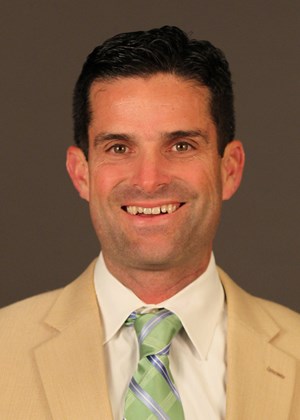 Manny Diaz, who has deep roots in the Miami community and catapulted the Hurricane's defense to elite status during his three years as the team's defensive coordinator from 2016-2018 - was announced as the 25th head coach of the University of Miami football program on Sun., Dec. 30.
Diaz, who has an impressive resume during nearly two decades as a defensive specialist coaching several collegiate programs, accepted his dream job of leading a Hurricanes' team he believes is destined to return to the top echelon of collegiate football in the years to come.
UM President Julio Frenk, who strongly supported the selection of Diaz as head coach, said Richt has done a great job advancing the football program in the right direction during his three-year tenure. He credited the UM alumnus and former Hurricanes quarterback with putting the Miami football program back in the national conversation.
James said that over the past three years, Richt and Diaz together have elevated the football program. He sees great things happening in the future with Diaz, who along with his defensive players, created the Turnover Chain that has been emulated by other football programs across the country. James said he is grateful to Temple University for first extending the opportunity to Diaz and for "understanding how important this decision is to Manny and his family."
During his 19-year coaching career, Diaz, the son of a former Miami mayor, also named Manny Diaz, has coached in 18 bowl games, amassing a 13-5 record in bowls, and has coached numerous all-conference and NFL players at six collegiate institutions.
Diaz and his wife, Stephanie, have three sons, Collin, Gavin, and Manny, and live in Palmetto Bay.
Miami delivered another stellar season on defense in 2018. The Hurricanes ranked No. 2 in total defense and ranked No. 1 in several categories, including tackles for loss, third down conversion percentage and passing yards allowed. Defensive tackle Gerald Willis earned All-American honors from several outlets while linebacker Shaq Quarterman was named to the All-ACC First Team - one of eight all-conference picks.
Continuing the impressive trends from Diaz's first year running the defense, the Hurricanes ranked among the nation's leaders in several defensive categories in 2017, including first nationally in team sacks, third nationally in tackles for loss and ninth nationally in opponent yards per play. Five Hurricanes on the defensive side of the ball earned 2017 All-ACC honors while another three picked up Honorable Mention recognition.
Before his stop at Louisiana Tech, Diaz coached three seasons at Texas (2011-13). His 2011 defensive unit ranked ninth in total yards per play.
In 2010, during his first stint at Mississippi State, Diaz guided a defense that ranked 22nd in the nation in scoring defense (19.9 ppg), 17th in rushing defense (214.9 ypg) and 17th in tackles for loss (7.0 pg). MSU also finished ranked 13th in red-zone defense (.730) and 22nd in turnovers forced (28) nationally in 2010.
Before his first stop at Mississippi State, Diaz spent four seasons as defensive coordinator at Middle Tennessee State. Diaz coached linebackers for two years after mentoring the safeties during his first two years.
In four years under Diaz, MTSU's defense led its conference in sacks and tackles for loss twice, and finished no lower than third in the league in either category during his tenure. In 2009, the Blue Raiders finished second nationally in tackles for loss. Diaz's defense also ranked sixth nationally in sacks that season, posting nearly three per game.
Before joining Middle Tennessee, Diaz played a significant role for one of the country's top-ranked defenses by coaching safeties in 2004-05 and handling the linebackers in 2002-03 for NC State.
Diaz spent the 2000 and 2001 seasons at NCSU as a graduate assistant working primarily with the linebackers. During that time, the Wolfpack went to two bowl games and became the first ACC team to beat Florida State in Tallahassee.
Diaz began his coaching career at Florida State in 1998. In his two years as a graduate assistant, he was on the same coaching staff as Miami head coach Mark Richt and was part of the Seminoles' national title-winning coaching staff in 1999.
Diaz and his wife Stephanie have three sons: Colin, Gavin and Manny.