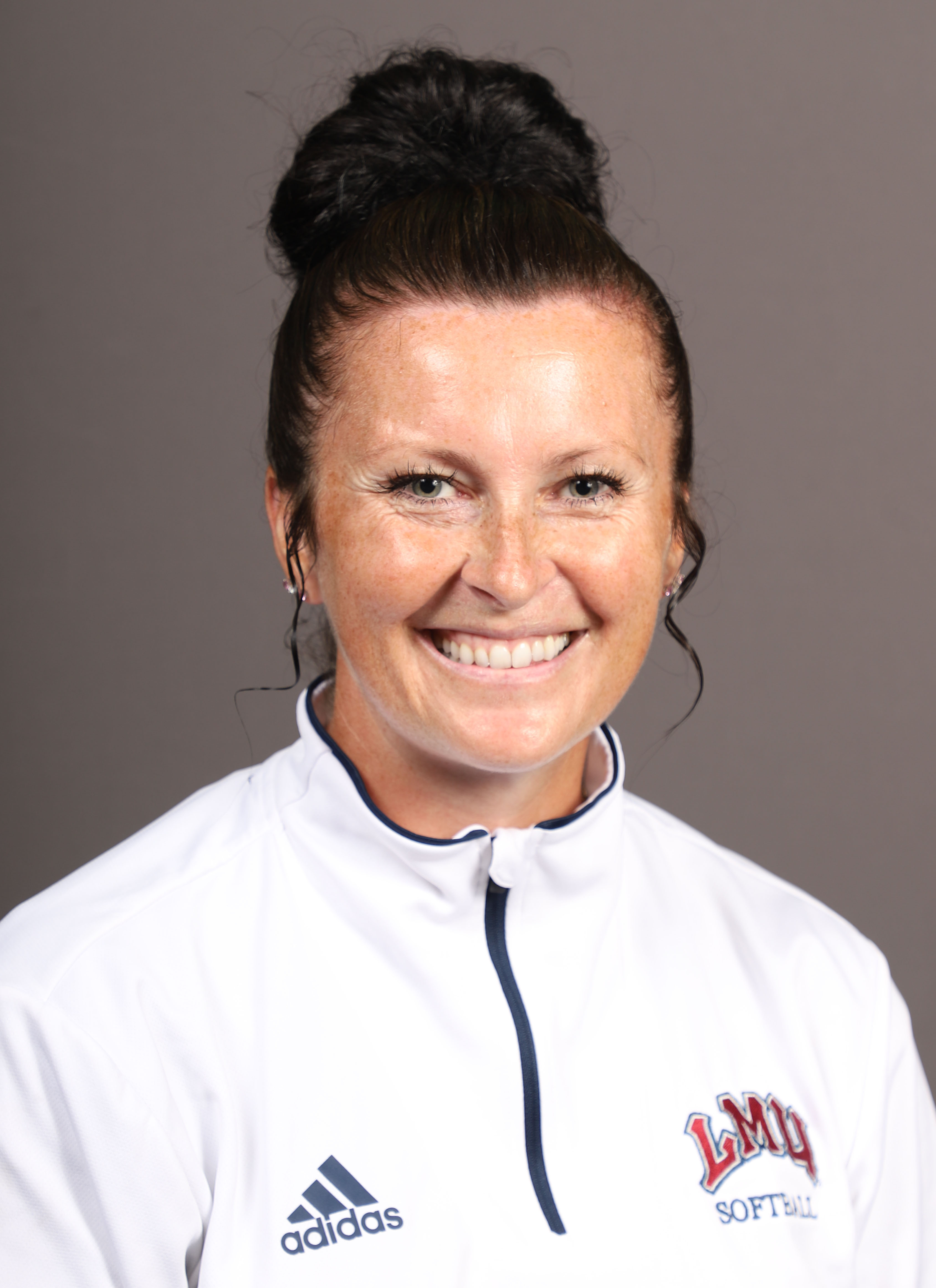 Head Coach
Sami Strinz-Ward
Sami Strinz-Ward returned to her alma mater in June 2014 joining the coaching staff for the Lions softball program. In January 2015, she was promoted from Assistant Coach to Associate Head Coach and on June 3, 2015, she was named the seventh Head Coach in the 33-year history of the program.
"It is always exciting to be able to name an alum to a coaching position," said LMU Director of Athletics Dr. Bill Husak."In Sami, we have someone who understands LMU and what we aspire to achieve in winning championships, graduating our students and helping them to become better people."
In her first season at the helm, Strinz-Ward guided the Lions to a 32-21 record and a second-place finish in the West Coast Conference and was named the WCC Co-Coach of the Year, while seven members of the Lions earned All-WCC honors. She guided the Lions to lead the nation in doubles (106) and doubles per game (2.00), while Alicia Brown finished with a single-season record with 20 two-baggers and Meghan von Behren led the league with a .421 batting average.
Strinz-Ward helped guide the Lions to a second place finish in the West Coast Conference in 2014. Working closely with the pitching staff, she guided lefty Rachael Farrington to a 20-15 record, 2.90 ERA, six shutouts and .291 opponent batting average. Those numbers led the sophomore First Team All-WCC selection to be named LMU's Female Most Improved Athlete of the year after she had posted a 6-11 record, 4.81 ERA and .339 opponent batting average in 2014.
Prior to returning to her alma mater, Strinz-Ward spent the 2013 and 2014 seasons as co-head coach for the NCAA Division II Academy of Art University in San Francisco. She led the Urban Knights in their first year competing as an NCAA institution and, over the two-year span, developed four Pac West All-Conference honorees, four PWC Players of the Week, eight PWC All-Academic honorees and one Capital One Academic All-District Team member. Her 2013 squad led the PWC in saves while her 2014 team broke the program's team single-season doubles record, while two individuals broke the school career RBI record.
Strinz-Ward is no stranger to the West Coast Conference as she was on staff at Saint Mary's in 2012, helping lead the Gaels to the Pacific Coast Softball Conference Coastal Division Championship.
Prior to SMC, Strinz-Ward spent four seasons (2008-11) coaching at the University of North Dakota, leading the Fighting Sioux to their first conference championship in program history in 2010 and helped the program put up all-time offensive numbers in runs scored, hits, home runs, stolen bases and walks.
A pitcher/utility player throughout her career in an Lion uniform, Strinz-Ward's name remains scattered throughout the LMU record book. She ranks in the career top 10 in at bats (633), hits (192), RBIs (110), doubles (34), home runs (29), pitching appearances (110), wins (42), complete games (30), saves (4), innings pitched (438.2), strikeouts (223) and ERA (2.28)
Strinz-Ward was named PCSC Player of the Year in 2003, leading the Lions to the league's inaugural championship. LMU was the PCSC runner-up her senior season in 2004. She earned All-Western Athletic Conference honors in 2002 and was a back-to-back first team All-PSCS pick in 2003 and 2004. She also earned NFCA All-Region honors in 2003 and 2004.
Prior to her time at North Dakota, Strinz-Ward served as the head coach at Dakota Wesleyan University in Mitchell, SD, for two seasons. After inheriting a program that had averaged five wins over the previous five seasons, she engineered a two-year turnaround that saw the Tigers win a school-record 17 games in 2007.
Her first stint in the coaching world was in 2005 when she spent the season as an assistant at Louisiana Tech.
Strinz-Ward, a native of Keizer, OR, earned her bachelor's degree in liberal studies with a minor in sociology from LMU in 2004. She went on to earn her Master of Arts in Curriculum and Instruction from Dakota Wesleyan University in 2008.
Strinz-Ward and her husband, Randy Ward, have two daughters, Ryli and Hayli.