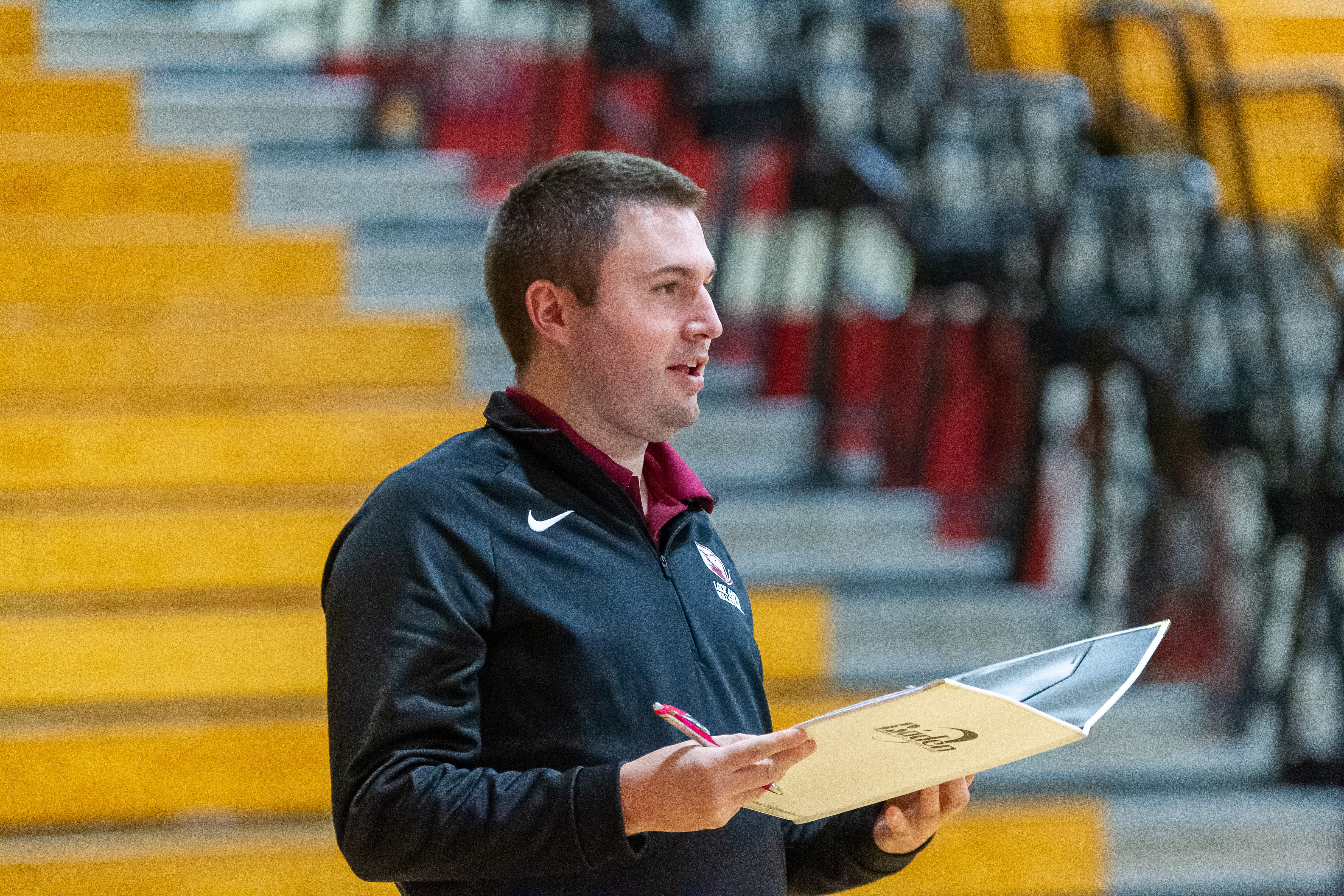 Head Volleyball Coach
Eric Buggs
The 2019 season will mark the first as head coach for Eric Buggs.
Buggs was named the Bald Eagles head coach on June 24, 2019.
Buggs brings with him vast NCAA Division I coaching experience and he is grateful for the opportunity, and excited to lead the program moving forward.
Most recently, Buggs spent the last four seasons (2015-2018) as the assistant coach at DI Holy Cross, where he helped guide the Crusaders to a number of on-and-off court triumphs.
Holy Cross is coming off a seven-win season in Patriot League action. The seven Patriot League wins in 2018 marked the most conference wins in school history. Buggs played a key role in all facets of the Crusaders' program including a direct role in recruiting and scouting. During his time at Holy Cross, he helped guide one player to the professional ranks and played a major role in the team's academic progress.
In 2018, Holy Cross was the No. 1 team in the country in community service after winning an NCAA community service award and nine players earned Patriot League Academic Honor Roll awards.
Buggs also served a stint as interim head coach while at Holy Cross.
Prior to his time as an assistant at Holy Cross, Buggs coached at Division I Niagara and Canisius. He is also an experienced club coach and camp clinician.
While at Niagara, he served on the American Volleyball Coaches Association (AVCA) Assistant Coaches Committee. As the graduate assistant coach at Canisius, he assisted in many areas and helped lead the team to two Metro Atlantic Athletic Conference (MAAC) semifinal appearances.
Buggs graduated from the State University of New York College at Cortland with a degree in sport management in 2010 and he earned his master's in sports administration in 2013 from Canisius.
While at SUNY Cortland, he was a four-year member of the men's club volleyball team. Buggs served as the president of the club for two years and helped lead the team to the 2009 NIRSA Division II Volleyball National Championship.