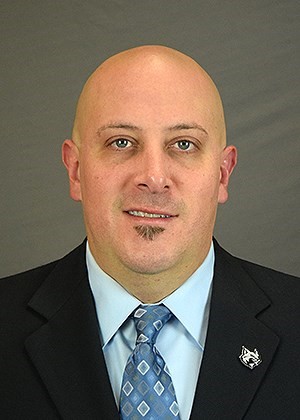 John Machak a central Pennsylvania native, has been named Lock Haven University's new head women's tennis coach.
From 1968 to 1992, LHU sponsored women's tennis and in August (2018), LHU announced plans to reintroduce the sport.
The hire of Machak, who has spent the last three years coaching at the NCAA Division III level, marks the beginning of a new era for LHU athletics.
Most recently, Machak coached at nearby Penn College in Williamsport where he served as the head coach for both the men's and women's programs.
Last spring (April 2018), Machak led the DIII Penn College men's program to a successful season. He led a pair of student-athletes to individual titles at their respective positions. Following that success, Machak was named the North Eastern Athletic Conference (NEAC) Coach of the Year, becoming the first Penn College coach in program history to earn coach of the year honors in the sport of tennis. On the women's side last spring, he led one player to All-NEAC honors.
In all, Machak coached four First-Team All-Conference players, five Second-Team players, and one Third-Team student-athlete while at Penn College.
Prior to his time at Penn College, Machak coached at the high school level and he has an extensive playing background, which includes three decades of playing experience in leagues and United States Tennis Association (USTA) level tournaments in central Pennsylvania. He earned a bachelor of science in administration and education from Bloomsburg, before obtaining a master's degree in financial planning from the University of Missouri.