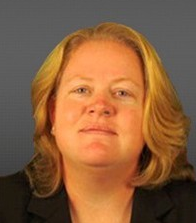 Camp Director
Kelly Shannon
Kelly Shannon begins her sixth season as head coach of the Lock Haven University softball program.
Lock Haven finished the 2014 season 19-26 overall and the Lady Eagles were 12-16 in PSAC East play. LHU went a sensational 12-5 over the last 17 games of the season as it did everything it could to rally down the stretch for a playoff spot.
In the 2013 season, Shannon led the Lady Eagles to 29-15 overall and 11-5 in conference action. 2013 marked Lock Haven's 10th straight post-season appearance and third straight NCAA Tournament. LHU entered the 2013 NCAA Tournament 28-14 overall and despite a 0-2 performance at the PSAC Tournament and a four-game losing skid to close the regular season, The Haven received the No. 5 seed.
Shannon coached six Lady Eagles who earned All-PSAC Central honors for the 2013 season. Bridgette Clarke, Nicole Smith, Alicia Cacciotti, Taylor Magee, Brianna Jennings, and Chelsea Edwards earned All-PSAC honors. Bridgette Clarke was named the NFCA All-Atlantic Region Second Team.
The 2012 team made a huge late-season run into the post-season led by Shannon. After going, 11-5 in PSAC Central play and claiming the regular season title, Lock Haven advance to the title game of the Atlantic Region Championships. Shannon coached numerous players-of-the-week and guided LHU's Nicole Smith to the 2012 National Fastpitch Coaches Association (NFCA) NCAA Division II Second Team.
The playoff run marked Lock Haven's ninth straight post-season trip and that is certainly a trend the Lady Eagles' look to keep going in this year.
In 2011 the Lady Eagles made a run for the Pennsylvania State Athletic Conference (PSAC) championship falling short in the title game. Shannon coached four All-Conference players including the Freshman of the Year.
The 2010 team earned a spot in the PSAC Central semi-final. Shannon coached two All PSAC Central 2nd team selections.
Prior to being named the head coach, Shannon served as the top assistant coach with The Haven program from 2003 to 2009, where she assisted in all facets of the game including recruiting.
Shannon was LHU's primary pitching coach and a big reason behind the success of Kristin Erb, who capped off her career as one of the most dominating pitchers NCAA softball has ever seen, as Erb shattered numerous school, conference and NCAA records.
Shannon was named 2009 National Fastpitch Coaches Association (NFCA) Division II Coaching Staff of the Year following Lock Haven's second National Championship.
The 2006 and 2009 softball squads won the NCAA Division II National Softball Championship.