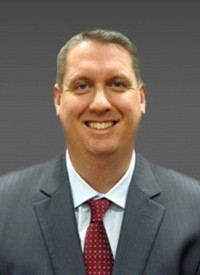 Mike Nestor enters his fifth season (2015-16) as the head coach of the LHU men's basketball program.
When he took over the program in March 2011, Nestor was charged with rebuilding the Bald Eagle basketball program, and he's done just that.
LHU is coming off back-to-back PSAC playoff appearances and Lock Haven is poised to make another run this season in 2015-16.
Last season, LHU qualified for the PSAC playoffs after going 10-17 overall and 10-13 in PSAC East play (5th PSAC East standings).
Highlighting last season was Wali Hepburn's final season in the crimson and white. Last year, Hepburn earned All-Region status after also earning a spot on the PSAC East First Team for the second straight year.
Last season marked the second consecutive season where Hepburn led the league in scoring, closing his career as one of the best players in LHU history. His 19.3 points per game during the regular season led him to the scoring title and he finished the year with 19.4. Hepburn scored in double-figures in 23 of 25 games and went over 20 points, 13 different
times. The Preseason All-America made history on February 4 at West Chester, becoming the first player in LHU men's basketball history to record a triple-double. Hepburn scored 22 points, dished out 11 assists and grabbed 10 rebounds. He was the only PSAC player last season to
record a triple-double. In just three seasons with the Bald Eagles, Hepburn scored 1,609 points. He netted 26 as a freshman at Shippensburg,giving him 1,635 for his career, the fourth-most of any LHU men's basketball player in school history.
The 2013-14 season, Nestor's third at the helm of The Haven program, marked one of the best
season's in school history. Lock Haven went 17-10 and 10-6 in PSAC East play, earning a trip to the PSAC Tournament for the first time since 2003. The 17 wins were the most for the Bald Eagles since winning 26 in 1990.
Nestor was named the 2013-14 PSAC East Coach of the Year.
Wali Hepburn was named the PSAC East Player of the Year after leading the league in scoring. Hepburn was also an All-Region and All-American selection. Hepburn was one of two Bald Eagles to earn All-PSAC honors as senior Kasheef Festus grabbed a spot on the Second Team.
In all, Nestor has led four Bald Eagles to All-Conference honors in his previous four seasons.
In 2012-13, Nestor led the Bald Eagles to a six-win season, the most wins since the 2009-10 season.
Prior to Lock Haven, Nestor was an assistant with the Shippensburg University Red Raiders from 2000-11 and helped head Coaches Dave Springer (2001-2011) and Rodger Goodling (2000-01) in all aspects related to running a successful Division II program.
Among many other duties, Nestor coordinated Shippensburg's recruiting efforts and oversaw
the team's conditioning program. He also played a huge role in his player's academic success, monitoring their academic progress and proctoring study hall. While at Shippensburg, Nestor also played a key role in the team's fundraising efforts and alumni outreach program.
Nestor helped Shippensburg post a 59-32 record in a three-season stretch in the mid-2000s (2004-05, 2005-06 and 2006-07) in which the program reached the PSAC playoffs each year and advanced to the NCAA tournament in 2006.
Working primarily with guards during that time, Nestor mentored Marcus Hudson, who became Shippensburg's career steal leader, and Chuck Davis, a PSAC Western Division Player of the Year who graduated as the leading scorer in school history.
A two-year captain at Shippensburg, Nestor enjoyed a sensational playing career from 1995-99. He was a four-year letter winner and scored a total of 631 points. In addition, he added 263 rebounds and 218 assists.
Nestor and his wife live in Lock Haven with their two children.