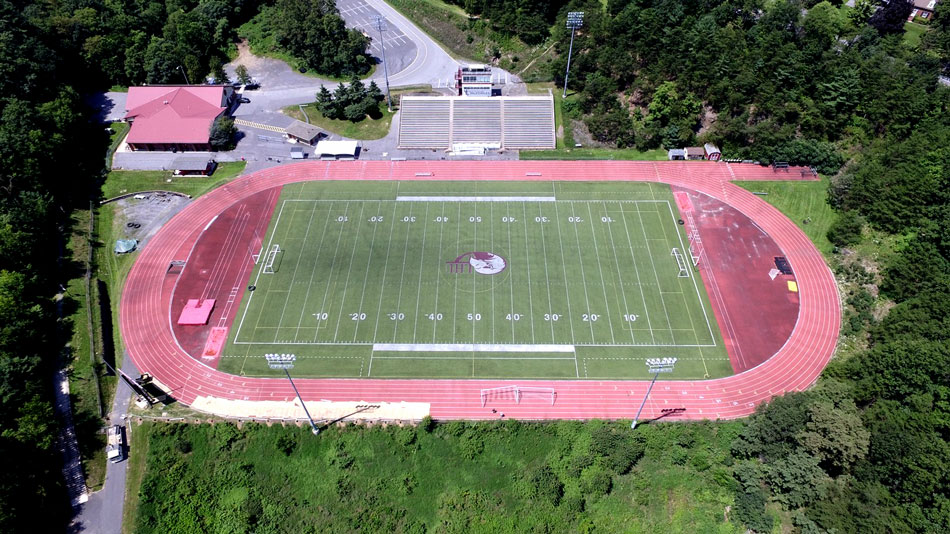 Hubert Jack Stadium
Completed in 1975, Hubert Jack Stadium was named for Hubert H. Jack, former Lock Haven football head coach from 1946-68 and head wrestling mentor from 1942-64. In 2008, new artificial field turf was laid. Jack Stadium has lights and an eight-lane track, home to the men's and women's outdoor track and field teams.

Hubert Jack Stadium remains one of the premier venues in all of college sports thanks to the wonderful view of the Susquehanna Valley.  The stadium also boasts a seating capacity of 3,500 and a beautiful two-story press box.

The first game in the stadium was played on September 13, 1975, in front of a capacity crowd over 3,000 strong, as Lycoming College topped the Bald Eagles by a score of 23-0. Hubert Jack Stadium was dedicated on September 20, 1975 before a game against Bloomsburg University.

Over the span of his 27 year coaching and teaching career at Lock Haven, Coach Jack built a 102-90-7 ledger on the gridiron, and an impressive 153-39-5 mark as the wrestling coach.