Fall 2019 Clinic

October 19, 2019
Join the Lock Haven University coaching staff and players for a day of skills, drills and small to traditional sized games.  You will have the opportunity to experience playing on our Astro12 field and touring our beautiful campus before the clinic.
The Clinic will be held from 2:00-5pm on Charlotte Smith Field.
Refunds are non-refundable.
Extenuated circumstances may be evaluated on individual basis depending on proper notification at least 24 hours prior to the day the event begins.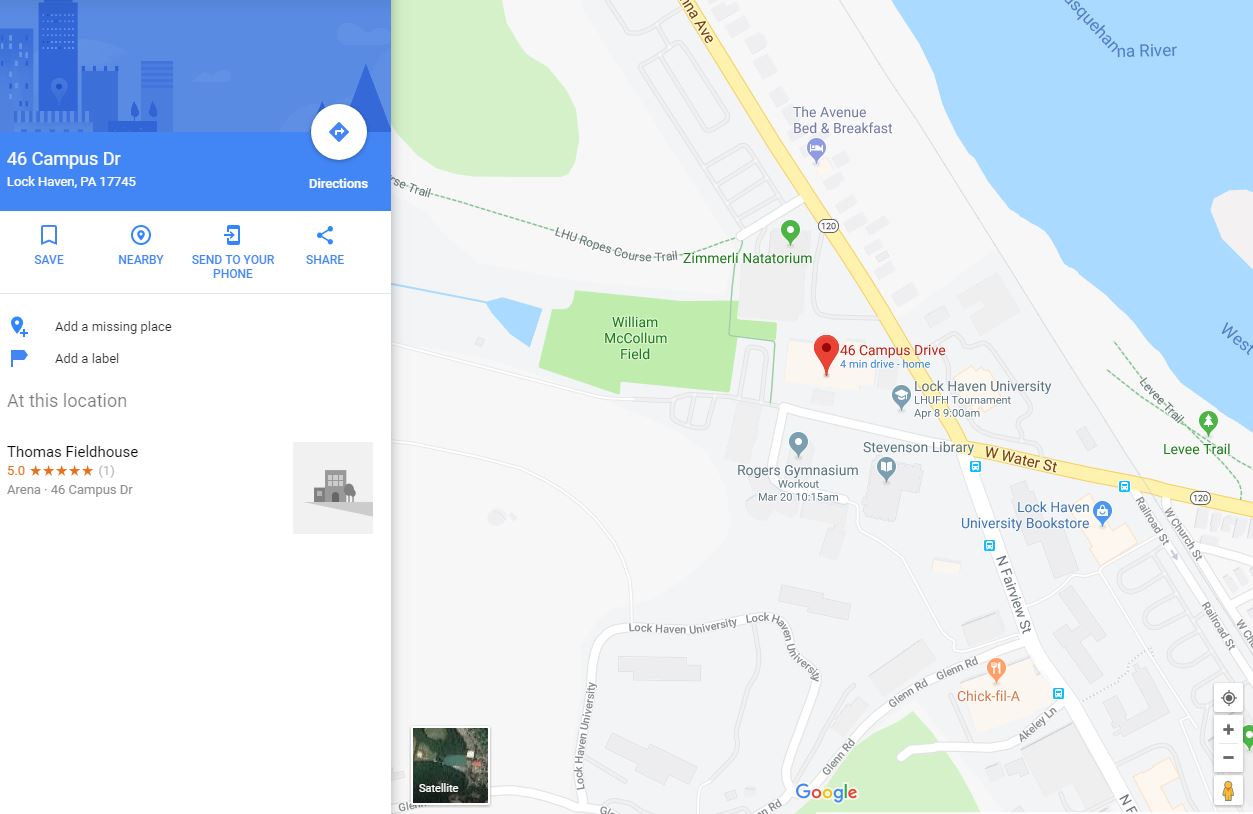 Lock Haven University
Charlotte Smith Field
October 19, 2019 | Lock Haven, Pennsylvania
46 Campus Drive
Lock Haven
,
Pennsylvania
17745