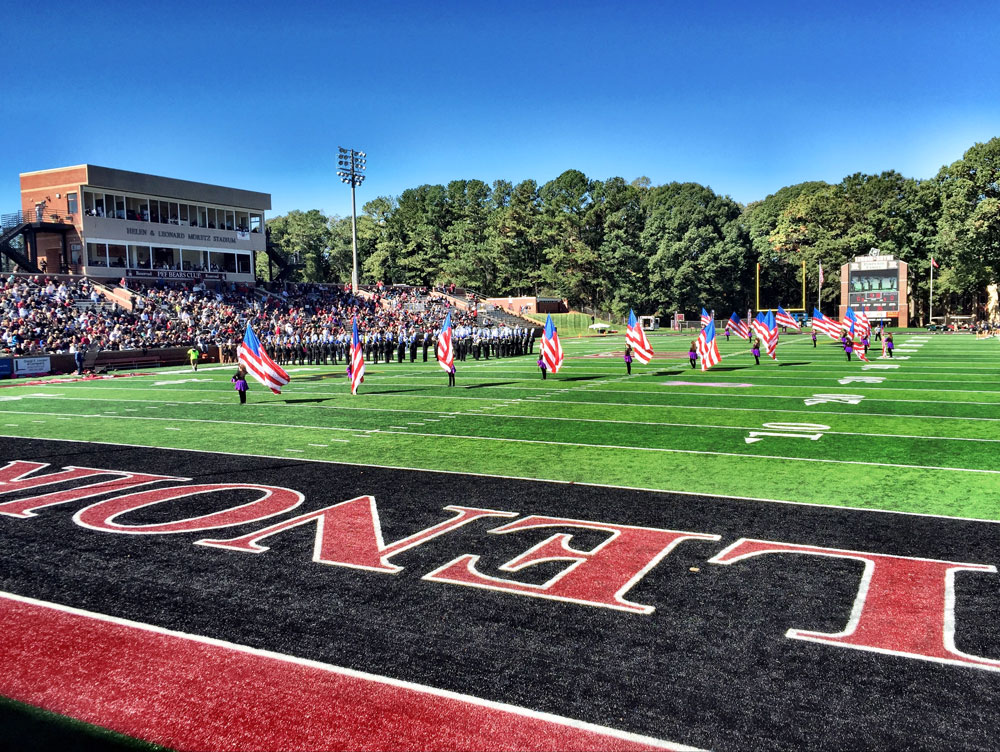 Moretz Stadium, 4th St Dr NE, Hickory, NC 28601
Moretz Stadium has been home to the Lenoir-Rhyne Football program since the early 1920s. The Bears' home football facility was renamed in 1989 the Helen & Leonard Moretz Stadium, honoring two longtime Lenoir-Rhyne supporters. Originally, it also shared time with the baseball program until a new baseball field was constructed and major renovations were given to Moretz Stadium.
The stadium capacity after the renovations increased its capacity to 9,500 but later dropped to 8,500 after a section of the visitors seating was removed following the 1982 season. Moretz Stadium is the largest on-campus stadium in the South Atlantic Conference and is widely recognized as one of the finest small college football stadiums in the nation. In addition, Moretz Stadium became home to the men's and women's lacrosse teams after the programs' addition in 2011.