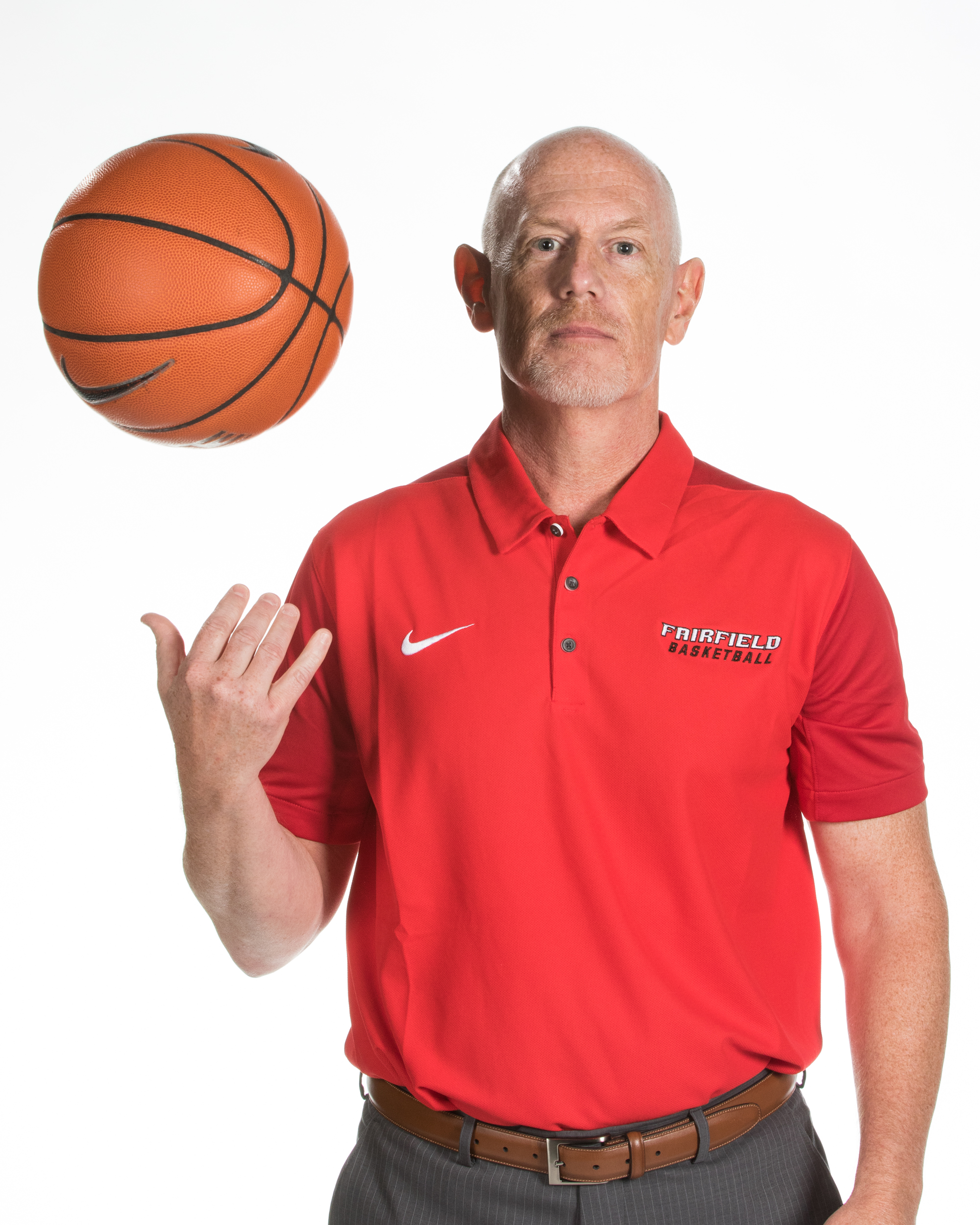 After over a decade at the helm, Joe Frager has seen success on and off the court for the Fairfield University women's basketball program. The only coach in MAAC history to have nine-straight winning conference seasons to begin a career, Frager enters his 10th season at the head of the Stags. During his nine-year stretch, Frager and the Stags have been a model of consistency, averaging 19 wins per season, the most wins in a nine-year stretch in program history. He is one of 10 coaches in the region to have a winning percentage of 60 percent or higher over the last nine years, standing at .601, ranking 10th among mid-majors in the region during that stretch.
The most emphasized facet of a Coach Frager team is locking down their opponents on the defensive side. Frager has connected the words 'defense' and 'effort' through his coaching style, and each team has rallied behind that mindset. Since coming to the Stags in 2007, Frager's teams own the top-five spots in program history, including a school record 51.2 points allowed in 2010-11. That squad led the country in fewest points allowed per game for the majority of the season. The Stags would finish fourth in the nation in that category.
In order to have that success on the defensive side of the ball, each individual must play inside their role and fit together as a single unit. With his coaching philosophy, this has been true every year, with several players experiencing breakthrough success. Under his tutelage, 20 Stags have been named to an All-MAAC squad after experiencing gradual improvements in front of our very eyes. Two-time All-MAAC First team performer Taryn Johnson started her career averaging 9.2 minutes per game during her freshman season and would evolve her game and would later score 1,185 points in her career, a number in the top-20 in program history. Alexys Vasquez (the program's all-time leader in 3-point percentage) netted just eight long range shots in her first season as a Stag, and would go on to hit 229 during her final three seasons. Most recently, Kelsey Carey became one of the biggest surprises in the conference, leading the 2015-16 squad with 376 points, more than doubling her output from her first two years combined. For her success, Carey was named to the All-MAAC Third Team for the first time in her career.
Other Stags who have experienced a learning growth such as these include: Katie Cizynski and Brittany Obi-Tabot, who were both named to an All-MAAC squad and who both took their skills by signing overseas. In total, Frager has coached nine players who have been able sign a professional contract after graduation.
Besides their effort on the defensive side of the ball, the Stags have shown their team cohesiveness through a disciplined and unselfish offense. Last season, Lizzy Ball became the first Stag since the 1995-96 season to lead the MAAC in assists. She would also be among the national leaders in assist-to-turnover ratio. The two point guards before her, Desiree Pina and Felicia DaCruz both dished over 340 assists in their careers and currently rank in the top-15 in program history in those categories.
The Stags have given their fans a front-row seat to how successful they are when their defense, teamwork, and strategic offense work as a strong cohesive unit. Over his eight seasons, Frager is 64-23 at Alumni Hall, with a .736 winning percentage. The Stags made history on January 9, 2015, winning their 250th on campus at Alumni Hall. Entering 2016-17, the Stags are 260-87 (.749) at Alumni Hall.