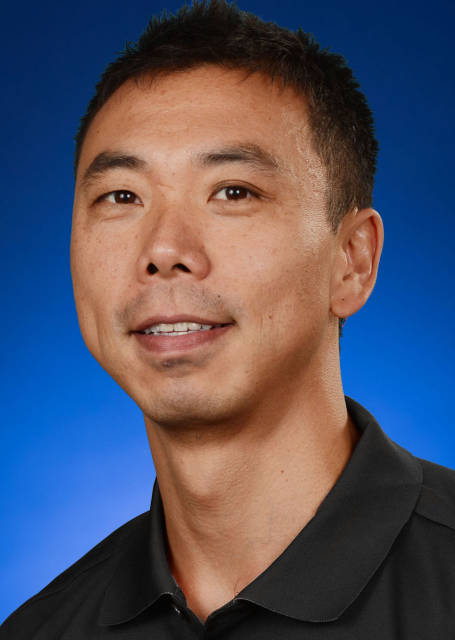 Fred Chao was announced on January 29, 2018 as the first-ever volleyball coach at Old Dominion University.
"We feel very fortunate to attract a coach with the charisma, integrity and knowledge that Fred Chao possesses. Coach Chao was the unanimous choice by everyone on our selection committee after he vividly articulated his vision and plans for a nationally prominent future for ODU women's volleyball," Selig said. "I am confident our University and local community will embrace Coach Chao and support his efforts to successfully launch our women's volleyball program in the fall of 2020."
Chao spent the last two seasons at Duke, helping the Blue Devils to back-to-back winning seasons. This year the Blue Devils defeated No. 5 Pittsburgh, giving the Panthers their first loss of the season, and earned a berth to the NCAA Tournament.
Prior to joining the Blue Devils, Chao spent two seasons as an assistant coach at Virginia Tech.
Chao's resume includes over 20 years of coaching experience. He served as the head men's volleyball coach at George Mason (1999-2015) while simultaneously working as an assistant coach with the Patriots' women's volleyball team (1998-2004).
"I would like to thank President John R. Broderick, Athletic Director Wood Selig and Associate A.D./Senior Women's Administrator Ragean Hill, for entrusting me to build the very first volleyball program at ODU. I would also like to thank the search committee and all the warm and passionate people I met throughout the process. Everyone is excited to have volleyball at ODU, and the level of commitment to the program is evident," Chao said. "I am grateful for all the players, coaches and administrators who have been part of my coaching journey which ultimately led to this incredible opportunity. Finally, I would like to thank my wife, Dana, and my children Keira and Kylar, for their constant encouragement and support. We are thrilled to join the Monarch family."
A three-time Eastern Intercollegiate Volleyball Association (EIVA) Coach of the Year, Chao guided the George Mason men's team to 15 consecutive EIVA Championship Tournament appearances. The Patriots advanced to the finals five times and compiled a 246-204 overall record in Chao's tenure.
Prior to taking the helm at George Mason, Chao worked as an assistant women's coach at the University of Maryland Baltimore County from 1997-98.
In addition to his collegiate coaching experience, Chao has worked diligently with youth teams and camps at the local, national and international levels. He coached some of the top boys' players in the nation at the 2002 USA Volleyball Development Camp and was as an assistant coach with the 2005 USA Junior Men's National Team, traveling to India for the World Championships. Chao also directed the USA Boys Development Camp and was the head coach of the USA Boys and USA Girls Youth A2 Programs.
A native of Silver Spring, Maryland, Chao received his bachelor's degree in psychology with a concentration in physiological psychology from George Mason in 1994. He completed his master's degree in educational psychology with a concentration in learning, cognition and motivation at Mason in 2014. Chao played collegiate volleyball at Pepperdine University before completing his career at George Mason.
Chao and his wife, Dana, have two children: daughter Keira and son Kylar.