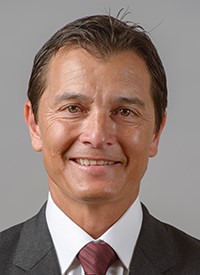 Head Men's Soccer Coach
Robin Chan
Assistant Men's Soccer Coach
Ryan Moon
Ryan Moon enters his eighth season as an assistant coach of the men's soccer team in 2018.
Alongside head coach Robin Chan, Moon has helped guide the Panthers to four winning seasons during his tenure, including a Sunshine State Conference Tournament runner-up finish in 2014.
In just his first season as coach of the boys soccer team at Satellite High School in Satellite Beach, Florida, Moon was named FLORIDA TODAY's Boys Soccer Coach of the Year and FACA High School Coach of the Year after leading the Scorpions to a FHSAA District 2A Championship. The Scorpions finished the season with a 12-7-1 overall record.
Moon played for three years at Florida Tech from 2008-10 under Chan, where he served as team captain all three seasons. The defender appeared in 43 games, making 42 starts for the Panthers. Moon was named to the All-Sunshine State Conference Second Team his senior year. In his career at FIT, he recorded two game-winning goals - both in 2010 to lead the team in the category - and one assist as a defender. Moon was the Panthers' top shut-down defender from 2008-10.
A native of Bideford, England, Moon served as a captain for three years for Wales National Youth. He also played six seasons for Plymouth Argyle and one year for both Cambridge United, as an apprentice professional footballer, and Boston United.
Moon is certified with a FA Level 2 Coaching License (UEFA C), a USSF National C License and a USSF National B License. He was awarded the Bob McNulty Award, for the person who best represents coaching and the important role it plays in the development of young people.
Moon earned his master's degree in business administration at Florida Tech in December 2014.
He is married to former Florida Tech women's soccer player Teresa Moon.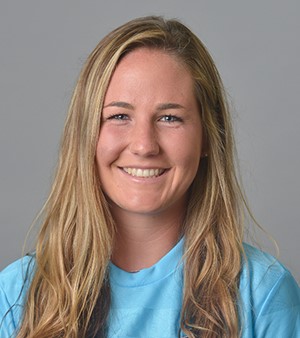 Assistant Women's Soccer Coach
Julia Kantor
Julia Kantor is entering her second season as assistant coach for the Florida Tech women's soccer team. She was a former member of both the Panthers women's soccer and lacrosse team during her undergraduate years.
After graduating from Florida Tech, Kantor was the assistant coach and goalie coach at Washington College where she helped take the Shorewomen from a 5-10-1 record in her first season to 8-6-1, last fall. This was spearheaded by a defensive turnaround that saw the goals against average drop more than an entire goal per game (2.22 in 2016 to 1.12 in 2018).
Julia also served in coaching roles for various club teams and camps since her departure from Florida Tech with the highlight being the head coach for the Bayshore Soccer Club's U-15 Girl's team.
Kantor playing career was just as successful as her young coaching career has been. She was a three-year starter for the Panthers and amassed 28-17-5 record with 26 shutouts.
Many accolades were bestowed upon Kantor during her playing career as she was twice named second team All-SSC (2013, 2015), second team D2CCA All-South Region (2015) and third team NSCAA NCAA Division II All-South Region (2015). She also had the chance to play for the NWSL's Orlando Pride in the spring of 2016.
Julia also played two seasons for the Florida Tech's women's lacrosse program.
Kantor graduated from Eastern Florida State College in 2013 with an associate's degree in Psychology and followed that in 2016 with a B.A. in Sports Psychology from Florida Tech. She is currently pursuing an M.A. in Athletic Administration from Endicott College.