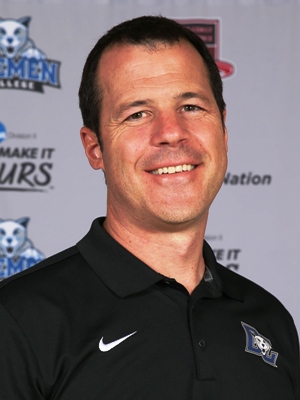 Head Women's Triathlon Coach
Jon Metz
On April 14, 2015, Daemen College announced the addition of women's triathlon as a varsity-sponsored sport, and with it, the hiring of Dr. Jon Metz as the program's first head coach.
Metz brings a wealth of experience and knowledge to the position, holding certifications as a USA Triathlon Certified Level II Coach and Youth & Junior Certified Coach. He has experience coaching triathletes who compete in various distances, from sprint to Ironman. The athletes Metz coaches range in experience from beginners to those who have qualified for the Ironman World Championship in Kona and who have been members of Team USA at various years' World Championships.
Beyond working with athletes, Metz instructs other USA Triathlon Coaches at Youth & Junior clinics, via webinars, and by writing articles for the Performance Coaching Newsletter.
Metz currently serves as the Youth Coordinator on the USA Triathlon Northeast Regional Council.