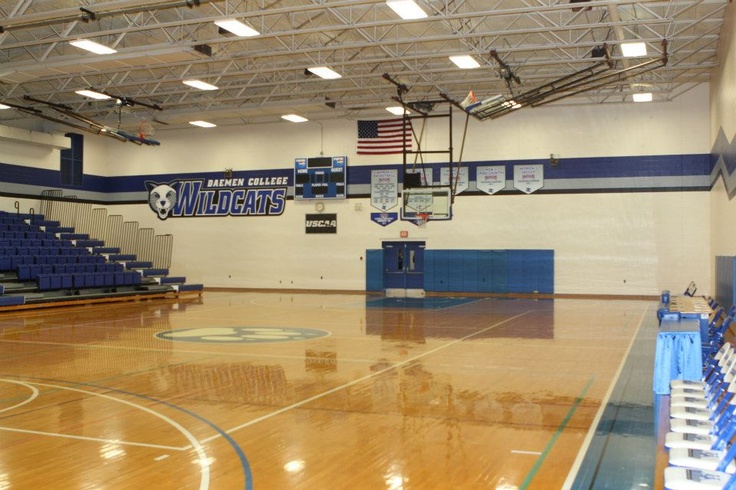 LUMSDEN GYMNASIUM
Lumsden Gymnasium is the home venue for men's and women's basketball and women's volleyball while also serving as a practice facility for several of Daemen's other intercollegiate teams, including men's and women's soccer, men's and women's track and field and cheerleading.

The Gymnasium itself, named for Charles L. Lumsden, Chairman of the Board of Trustees at the time it was built, and his wife Gloria B. Lumsden, also provides a facility for several of the athletic department's functions throughout the academic year including the Student-Athlete Welcome Back Night and "Blue Madness" - a pep rally style kickoff event to the college basketball season.

In the fall of 2012, Lumsden Gymnasium underwent a facelift as it received a fresh design concept that included royal blue, black and gray striping around the perimeter of the gym.  Also, larger-than-life decals highlighting the College's new athletic logos were placed at strategic locations inside the gym.  Finally, new championship banners were added to the east end of the gym highlighting the College's championship-winning teams from Daemen's NAIA-affiliated era.