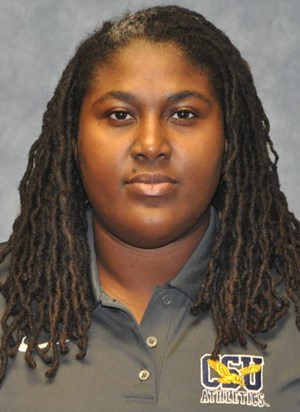 Ebonye Jones was hired at Coppin State in January 2018 and enters her second season at the helm of the Eagles' men's & women's tennis programs.
Jones comes to Coppin after spending five-plus seasons as an assistant coach at Trinity (D.C.), a NCAA Division III program in Northeast D.C. She served as the Net Generation and Member Engagement Coordinator with the United States Tennis Association Mid-Atlantic Section where she spearheaded programs such as Girls Rule the Court and the Emerging Leaders Academy. Jones also served as an instructor at Poncho Gonzales Tennis Academy and the District of Columbia Department of Parks & Recreation.
Following her playing career at Albany State University where she was a three-time First Team All-Southern Intercollegiate Athletic Conference selection, Jones joined the Professional Tennis Registry in 2005. In an effort to give back to the community, Jones began coaching at MACH Academy where she played a vital role in developing numerous nationally-ranked junior athletes.
As a traveling pro, Jones served as a Staff Pro at Nike Adult Tennis Camp at Amherst College which was voted one of the Top 25 Tennis Camp destinations in the World by Tennis Resorts Online. Jones also served as a Staff Pro at Pure Tennis in Atlanta and as an Assistant Head Pro at Crestview Tennis & Swim Club in New Providence, N.J.
Jones received her B.S. in Criminal Justice from Albany State in 2005.