Bearcat Prospect Camp

July 20, 2019
The SBU Football staff will give personal instruction on individual techniques and fundamentals. Prospects will participate in skill testing and drills in the first session. Session two will be offensive/defensive instruction including drills and skill positions 1 on 1's as well as OL/DL 1 on 1 competition.
Skill position will be in Shirts and Shorts.
OL/DL WILL BE IN HALF PADS (Helmets & Shoulder Pads). Bring your own. You can rent SBU issued equipment for a $10 fee.
Fees:
$35.00 fee for all campers covers instruction and camp t-shirt.
-There are NO REFUNDS-
Make All Checks Payable to: Coach Clardy Camps
Schedule:
10:00 AM - Registration
10:45 AM - Camp Meeting w/ Staff
11:00 AM - Dynamic Warm Up
11:15 AM - Skill Testing
12:00 PM - Agility Drills
12:35 PM - Offensive / Defensive Instruction
1:20 PM - 1 on 1's (OL/DL) & 2 on 2's (Skill)
1:45 PM - Camp Concludes
2:00 PM - Specialist Kicking/Snapping Individual Work
What to bring:
1. Football Cleats / Running Shoes
2. Linemen will bring shoulder pads and helmets ($10 cost to rent equipment)
3. Quarterbacks bring footballs
Discipline:
Any serious violation of camp rules will result in immediate dismissal from camp without refund.
Insurance:
Coach Clardy Camps has arranged for secondary medical insurance policy that will work in conjunction with the parent's primary policy. This policy will pay for only sport-related injuries that occur while attending camp activities. A certified trainer will be on staff at all times.
Please check your email regularly as this is our primary way to communicate. Any additional information that we need to convey as the camp draws closer will be passed on to you via the e-mail address that you supplied when you registered for camp. Please make it a habit to check your e-mail daily; this will eliminate any confusion and or miscommunication.**text in bold****text in bold**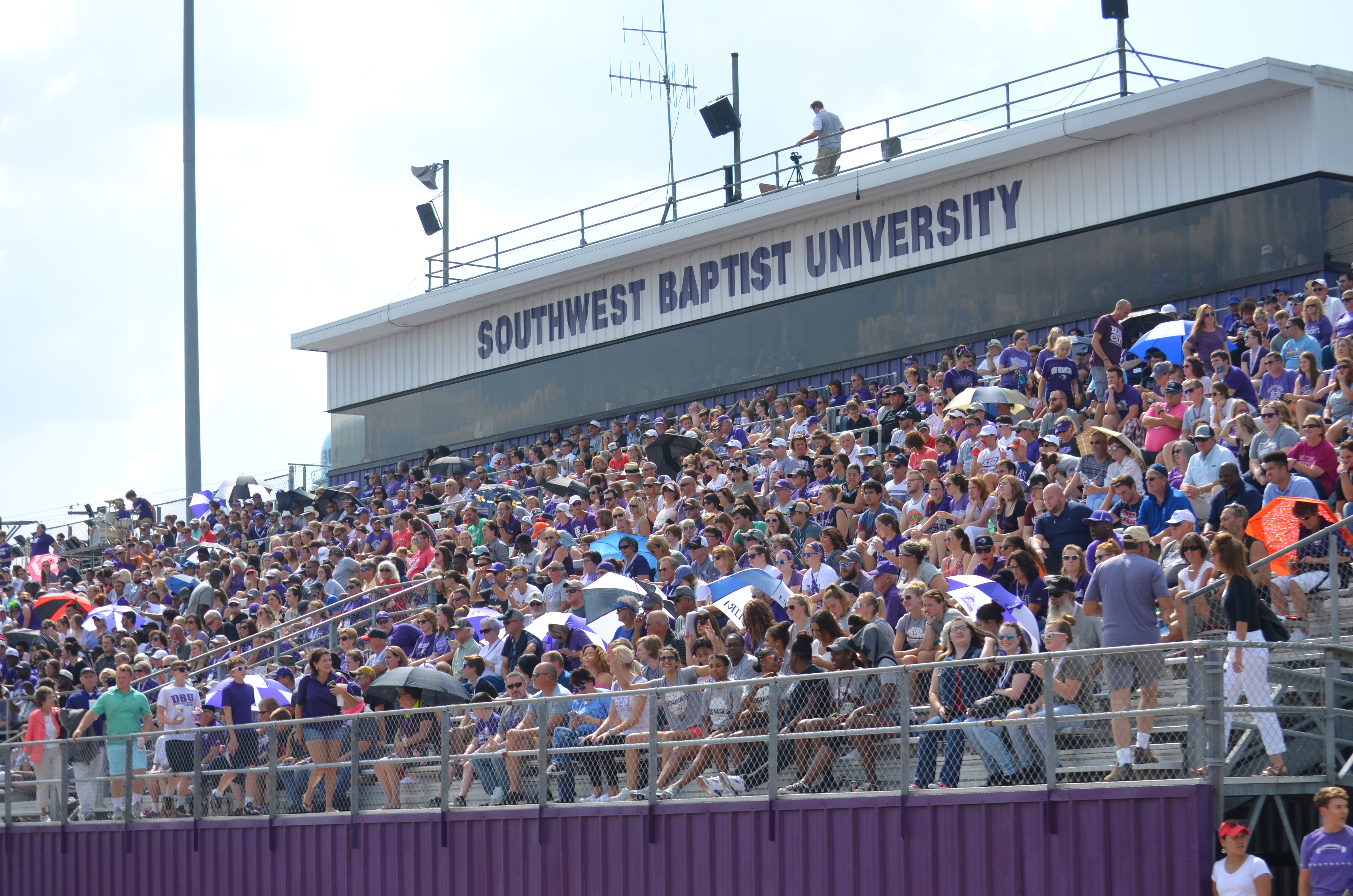 Plaster Stadium
Ages: 13 - 18
July 20, 2019 | Bolivar, Missouri
1600 University Ave.
Bolivar
,
Missouri
65613