2017 Summer I Elite ID Camp

Tue, July 25, 2017 to Thu, July 27, 2017
The Elite ID Camp focuses on increasing the technical, tactical, psychological and fitness dimensions for individuals or teams looking to improve as a whole. This camp is open to individuals who are looking to further develop their game as well as be evaluated, or for high school & club teams that can use the format as a pre-preseason or even a team bonding experience. Our coaching staff will work closely with each individual or team to give them insight on the tools needed to reach the next level.
We will have multiple college coaches at our camp this summer from top D1, D2, & NAIA schools.
To sign up as an individual camper (not coming with your High school team), there will be a "Select Your Team" Tab, please choose the "Individual Registration."
COACHES:
Please follow the link below to preregister your team for the Elite camp. The link will open up a direct email with questions regarding your team. Once preregistration is complete your players will be able to register directly for your specific team. As the coach, you will also gain access to your team registration page which will allow you to view who has signed up, who has paid, and who still has a remaining balance. Please contact us if you have any questions regarding preregistration.



Coaches: To preregister your team click HERE!


*text in italics*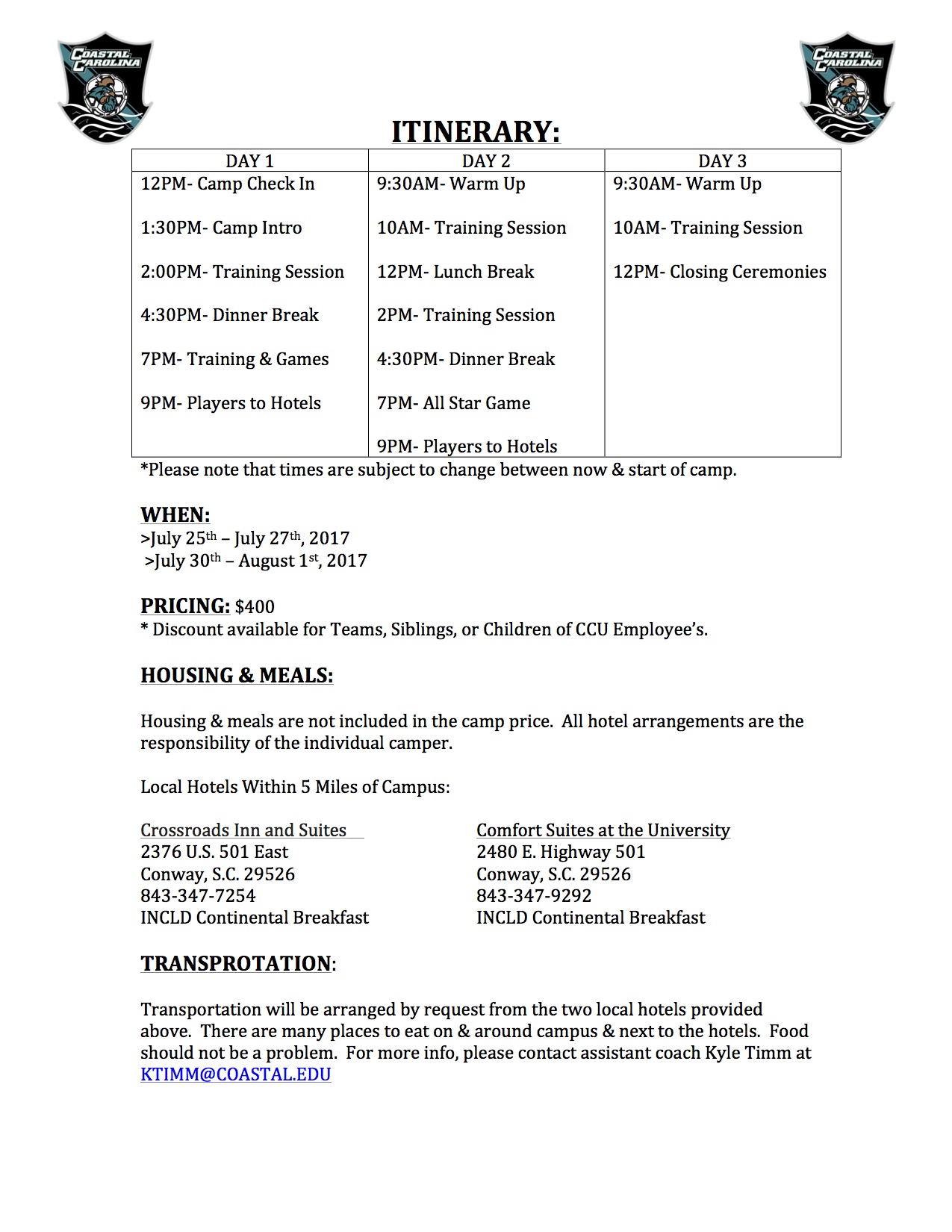 Coastal Carolina University Soccer Facilities
Tue, July 25, 2017 - Thu, July 27, 2017
935 One Landon Loop
Conway
,
South Carolina
29526