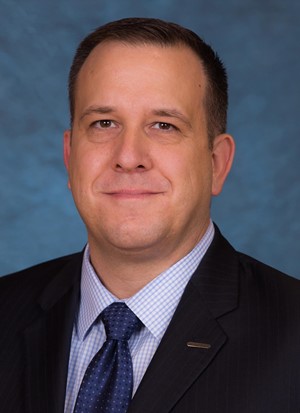 Scott Hemer was named the head coach of the Canisius women's basketball program on April 23, 2018. Hemer will take over the Canisius program after serving as the head coach at SUNY Geneseo for 11 seasons.
"Scott Hemer is a proven head coach who has developed winning programs at each stop of his coaching career and I am excited that he will be leading our women's basketball team," Director of Athletics Bill Maher said. "Scott's commitment to developing student-athletes and his experience building programs make him the right person to lead Canisius women's basketball, and I look forward to working with him to bring our program back to a championship level."
A five-time SUNYAC Coach of the Year honoree and the 2016 Pat Summit Trophy winner as the United States Marine Corps/WBCA NCAA Division III National Coach of the Year, Hemer posted a career record of 218-89 in his time leading the Geneseo program. Among those 218 career wins, 40-straight came during SUNYAC regular season play, a win streak that dates back to the 2015-16 season. He led the Knights to seven 20-win campaigns in the last eight years and he took Geneseo to five NCAA Division III Women's Basketball Tournaments. Last season, Geneseo posted a 25-3 record with a perfect 18-0 SUNYAC regular-season mark and a conference tournament championship. That league crown was Geneseo's third SUNYAC title since 2015, and the team finished as the conference runner-up in 2013, 2014, 2016 and 2017.
Hemer's 2016-17 team set a school record with 28 victories and advanced to the NCAA Division III Women's Basketball Sweet 16, and he was honored as the D3hoops.com East Region Coach of the Year, while four of his former student-athletes earned All-SUNYAC honors. In 2014-15, Hemer's squad won 19-straight games en route to the conference's automatic berth into the NCAA Division III Women's Basketball Tournament. That season saw Geneseo earn a trip to the Sweet 16 round of the tournament, the program's first in 20 years.
A 1995 graduate of St. Bonaventure, Hemer won his 100th career game as a head coach on Nov. 16, 2013, when the Knights defeated Williamette (Ore.) on the road, just a day after Geneseo defeated No. 17 Lewis & Clark 63-62 on its home court to start the 2013-14 campaign. He took over the Geneseo program after spending six seasons as the head coach at Genesee Community College in Batavia, N.Y. There, he led the Cougars to a record of 147-70 and an appearance in the 2007 National Junior College Athletic Association (NJCAA) National tournament. During his time at GCC, he was honored as the NJCAA Region III Coach of the Year three times and mentored five NJCAA All-Americans.
Hemer's coaching career includes four years as the varsity girl's basketball coach at Gowanda (N.Y.) High School, where he was a junior high school social studies teacher from 1996-2001. He spent one season as an assistant coach at Fredonia and three years as the head coach of the Enchanted Mountains Basketball Club Under-16 AAU team as well.