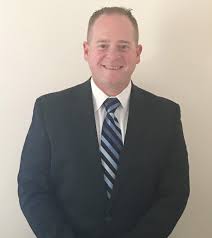 Jim Chester, who has more than 300 collegiate head coaching victories to his credit, has been chosen to lead the baseball program at Barton College, school officials announced Wednesday.
Chester has spent the past three and a half seasons as head coach at Lock Haven University, where he took over a program that had gone 13-28 in the spring of 2014 and developed it into a 32-win, regionally-ranked team in 2017.
The Bald Eagles, NCAA Division II members of the Pennsylvania State Athletic Conference (PSAC), received nine all-conference and one all-region award during Chester's tenure, and one of his pitchers was selected in the 10th round of this year's Major League Baseball Draft.
Chester proved to be a skilled fundraiser at Lock Haven, and also guided his program to success in the classroom, as reflected in a 3.08 team GPA and more than 30 scholar-athlete awards.
"I am thrilled that Jim Chester has accepted the position of head baseball coach at Barton College," said Todd Wilkinson, Barton's director of athletics and former head baseball coach. "Coach Chester has a proven record of success in all areas of running a successful collegiate baseball program. His passion for the game of baseball and his relentless effort towards making Barton College baseball his destination job were hard to ignore.
"All hirings are extremely important, but this search was personal to me," Wilkinson added. "The opportunity to hire a person with Jim's qualifications at this time of the year is truly exciting."
Prior to his work with Lock Haven, Chester served as head baseball coach, director of athletics and professor at Penn State University, Greater Allegheny, where he led the Lions to an impressive 239-84-1 (.739) record and six United States Collegiate Athletic Association (USCAA) World Series appearances in a seven-year span.
He left PSUGA as its all-time winningest coach, having produced 37 all-conference players and 24 USCAA All-Americans. He was named the Pennsylvania State University Athletic Conference (PSUAC) Coach of the Year three times while with the Lions, and in 2011 received the Chuck Tanner Collegiate Manager of the Year award alongside Major League Manager of the Year Jim Leyland.
"Coach Chester checked the two primary boxes of what I was looking for in our next head coach – head coaching experience and an expansive recruiting network," Wilkinson said. "We are in a tough league (Conference Carolinas) and region (Southeast), and these attributes are necessary for success. Barton competes yearly against some outstanding coaches and programs, and Jim's experience and recruiting connections will present the opportunity for our baseball program to compete at a high level. Nixon Field is one of the top NCAA Division II baseball facilities in the country, which will be a good start in recruiting to Barton College.
Chester said he was drawn to Barton by the size of the campus, the family atmosphere, and the "baseball tradition that was set forth early on by Coach Wilkinson."
"Being able to be a part of that family and that culture was extremely appealing," Chester said. "Barton is and stands for everything I have ever looked for in an institution.
At Barton, Chester will replace Joshua Simmons, who stepped down in late September to pursue other opportunities.
Chester received his undergraduate degree in psychology from Thiel College in Greenville, Pa., where he was a four-year letterman. He earned a master's degree in business administration from Seton Hill University while also serving as assistant baseball coach and admissions counselor.
He landed his first head coaching position at Mercyhurst North East College, a junior college in North East, Pa., where he also served as compliance coordinator and financial aid liaison.
After two seasons at Mercyhurst North East, Chester was hired at PSUGA, where he inherited a winless team and took them to the USCAA World Series in his first season. The Lions returned to the World Series five more times, reaching the national title game in 2013. The final trip came in 2014 after a perfect 20-0 conference season and 32-12 overall mark.
He then moved to Lock Haven, where he increased the team's overall record each of his three seasons, capped by the 32-18 season this past spring. The Bald Eagles finished third in the PSAC East and ranked sixth in the Atlantic Region while competing in the same league with eventual national champion West Chester.
Chester brings an overall collegiate record of 305-154-2 (.668) to Barton.
He is active in the American Baseball Coaches Association, where he serves on a pair of committees. He is also involved in the Fellowship of Christian Athletes and the Cal Ripkin, Sr., Foundation, as well as several other community support organizations.
Chester's family includes wife, Lindzey, and two children, Marin and JJ.