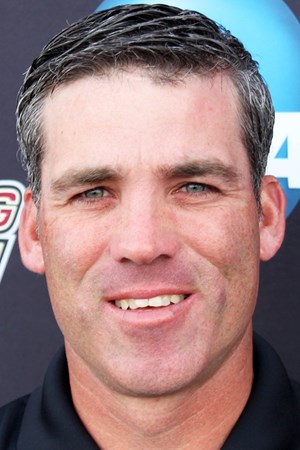 Assistant Head Coach/Camp Director
Chet Henicle
Chet Henicle will begin his 16th season on the Huskies' coaching staff in 2019 as the defensive backs coach and his seventh season as the defensive coordinator. He came to Bloomsburg after previously coaching three years at Wingate University (NC) as defensive backs coach, spent four years at Lenoir-Rhyne University (NC), two years as the wide receivers coach and two years as the defensive backs coach. He started his college coaching career in 1996 at Bloomsburg where he was in charge of the wide receivers. Prior to beginning his college coaching experience he spent one season at Waynesboro High School coaching the running backs and defensive backs at the varsity level and coordinating the offense of the junior varsity team.
A 1995 Bloomsburg graduate, Henicle was a standout in both football and baseball. During his career, he was recognized as the school's Undergraduate and Senior Male Athlete of the Year.
As a safety on the Bloomsburg football team, Henicle was named the team's overall MVP and defensive MVP along with garnering All-Region and All-PSAC honors twice. As a junior, he finished second in the nation in interceptions with eight. As a senior, he was named an All-American and was chosen to play in the Snow Bowl - the top Division II all-star game in the country.
As a catcher and centerfielder on the baseball team, Henicle was named team MVP twice along with garnering All-PSAC honors three times. As a sophomore, he was fifth in the nation in batting with a .456 average. As a senior, he was named All-Region and was named MVP of the 1995 PSAC Championship Tournament while captaining that same squad to the only Division II World Series appearance in school history. He is still the career record holder for doubles in a season and in a career.
Henicle was inducted into the Bloomsburg University Athletic Hall of Fame in the fall of 2009.
A native of Waynesboro, Pa., Henicle and his wife, Jane Marie, reside in Bloomsburg.