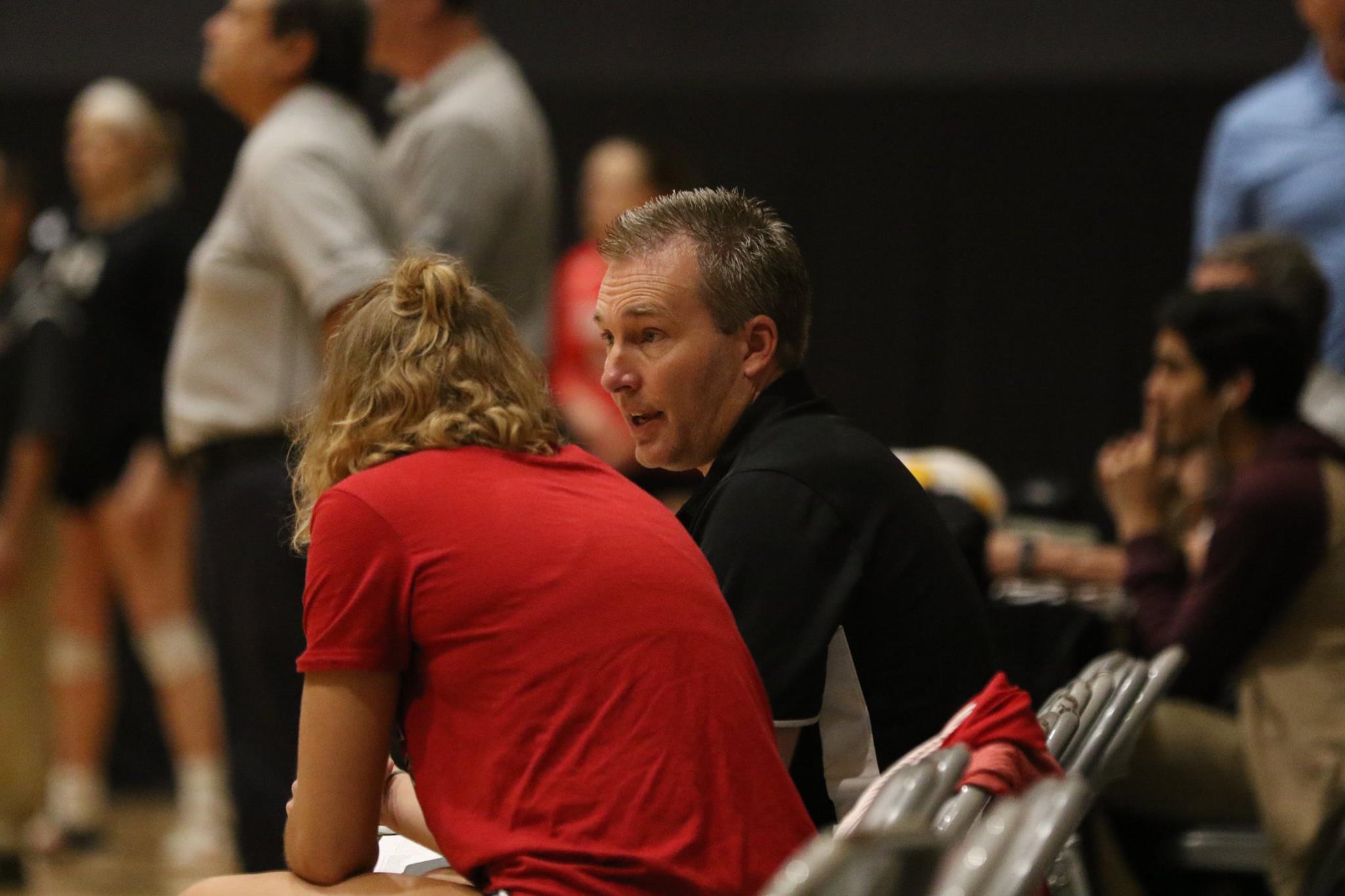 Aaron Seltzer has had 18 successful seasons as the head coach of Biola's volleyball program. He is the program's all-time leader with 462 wins and a .759 winning percentage (479-152). During his tenure with the Eagles, Seltzer has guided the team to the postseason in 17 of his 18 seasons including 11 NAIA Tournament berths, six national semifinals appearances and one national final berth. He has coached players to 40 All-GSAC honors and has had 18 student-athletes who have earned 30 NAIA All-American awards. Seltzer has also been named the GSAC Coach of the Year five times as well as NAIA National Coach of the Year after leading his team to the NAIA National Tournament finals in 2013.
In 2017, the Eagles transitioned from NAIA to an NCAA DII institution, competing within the PacWest Conference.
In 2018 alone, the team achieved some of their most impressive accomplishments thus far, with Aaron leading the charge as the NCCAA Coach of the Year. Outside of the several all-conference awards achieved, senior middle blocker Sierra Bauder, brought home the accolades, wrapping up her career with the following honors: NCAA Third Team All-American (first in program history), NCCAA First Team All-American, NCCAA Scholar Athlete, NCCAA Player of the Year and PacWest Player of the Year.