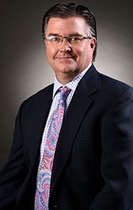 Todd Hay was named head volleyball coach for the Black and Gold on March 21, 2017 and it did not take long for his presence to be felt as each of his two seasons concluded with a record 28 wins, two NCAA Southeast Regional berths in the national championships tournament, both teams advanced with NCAA postseason victories, and he was also named the South Atlantic Conference Coach of the Year along the way while also coaching an All-American and Academic All-American in each season.
In his first season at the helm of the program, Hay led the Trojans to their first-ever South Atlantic Conference Regular-Season Championship, while guiding AU to a program-best 28 victories and a school-record 22-match win streak along the way. For his efforts in guiding the Trojans to their fourth overall appearance in the NCAA Tournament, Hay was named SAC Coach of the Year. Under his tutelage, setter Emily Conlin earned All-Conference, All-Region and All-America honors. Additionally, Rachel Burts and Marissa Mitter earned All-SAC and All-Region accolades, while Serena Jackson garnered All-Conference honors.
As an at-large selection to the 2017 NCAA Southeast Regional, the Trojans shut out Queens in the opening round for their second NCAA Tournament victory in program history, then nearly rallied from a two-set deficit before succumbing to top-seeded and host Flagler in their bid to reach the regional semifinals for the first time in school history.
Prior to arriving in the Electric City, Hay served five seasons at the helm of the Newberry volleyball program. He was named Newberry's head coach prior to the 2012 campaign after six seasons as the assistant coach and recruiting coordinator at NCAA Division I University of Central Arkansas.
He posted an overall 84-72 mark at Newberry, while leading the Scarlet and Grey to four appearances in the South Atlantic Conference Tournament, including three appearances in the semifinals, and a pair of appearances in the NCAA Southeast Regional Tournament.
During his six seasons on the sidelines in Conway, Ark., Hay helped lead the Sugar Bears to an overall 139-59 record, with two Southland Conference championships and four division championships. He was also an instructor in the Kinesiology/Physical Education department at UCA.
Prior to UCA, Hay was at Trinity Christian High School in Lubbock, Texas, where he served as head volleyball coach from 1998 to 2005. During his tenure at Trinity Christian, Hay compiled a record of 254-56 in eight seasons. He was named District Coach of the Year four times and guided Trinity to three TAPPS 4A state titles, including back-to-back championships in 2004 and 2005.
In 2004, Hay led Trinity Christian to a 40-4 record and followed up with a 41-7 mark in 2005. TCHS was 31-1 in 1999 and won their first ever state title. Hay guided Trinity to the state semi-finals on two other occasions.
During Hay's first season (2012) at the helm of the Newberry program, the Wolves posted a 19-15 overall record and 10-8 mark in South Atlantic Conference play. Newberry advanced to the semifinals of both the conference tournament, and also the NCAA Southeast Regional Tournament. The Wolves' victory in the regional quarterfinals over No. 3-seed Flagler was the first win by a South Carolina school in the NCAA Division II Tournament and was the first NCAA win in program history. Standout Samantha Parrish was named first team All-SAC and also received second team All-Southeast Region from DAKTRONICS.
In his second campaign with the Wolves, Newberry reached the NCAA Southeast Regional Tournament for the third time overall and second straight under Hay's leadership. Hay guided Newberry to an 18-13 overall record and 12-10 mark in South Atlantic Conference play.
Hay arrived in the Electric City following a 2016 campaign that saw the Wolves post an eight-match win streak and win 11 of their final 13 matches en route to a 20-12 overall mark. Newberry earned a No. 3 seed in the SAC Championship and advanced to the semifinals for the third time in five seasons with a sweep of sixth-seeded Catawba before falling to No. 6 seeded Lincoln Memorial in five sets.
Hay was named the Lubbock Avalanche-Journal City Coach of the Year twice, Texas Association of Private and Parochial Schools 4A Coach of the Year and KJAK 92.7 Coach of the Year. He has coached 12 All-State players and six District MVP winners during his career.
Hay earned his bachelor's in education with a minor in physical education from the University of Hawaii at Manoa in 1992.
Hay and his wife Gemma have a son, Jeffrey.
Hay Year-by-Year
Year School Record Pct.
2012 Newberry 19-15 .559
2013 Newberry 18-13 .581
2014 Newberry 15-16 .484
2015 Newberry 12-16 .429
2016 Newberry 20-12 .625
2017 Anderson 28-5 .849
2018 Anderson 28-6 .824
Anderson Total 56-11 .836
Total 140-83 .627